4 Load Cell Heavy Scale: Weigh Your Vessels Accurately
Posted by Admin on June, 25, 2021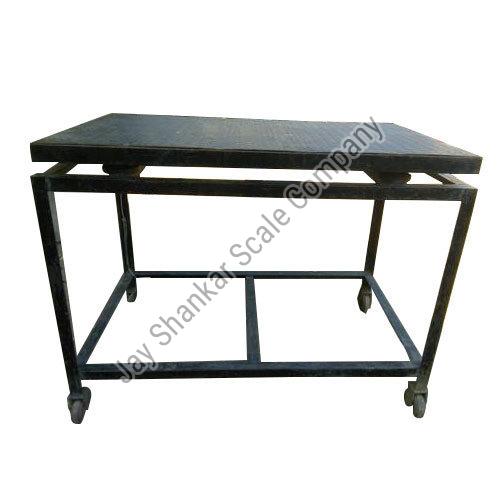 Working in industries and factories means the transfer of containers and vessels in production lines and transfer lines. However, with the help of 4 load cell, this task can be made easier and error-free.

To determine the best load cell for your industry there are some determining factors you need to keep in mind. They are as stated below.

1. Vessel Strength- This can be determined through the material of the vessel.
2. Vessel dimensions and shape- Length, breadth, height
3. Vessel weight- Dry weight is important as well as loaded vessel weight
4. Location where a vessel is located

Once you have calculated and determined the above factors. Choosing the ideal load cell will be much easier for you.

Why should you pick 4 Load cell?
If you are often required to work with vessels that are cylindrical or rectangular and the dimensions are generally large, then a stable 4 load cell heavy scale would be ideal.
This system will allow you to support the vessel while weighing it safely without the worry of its contents sloshing, mixing, or leading to damage to any of the material present in the vessel.

4 load cells ensure safety while working with heavy-duty vessels and materials. A safe environment is a top priority for employers and employees in industries.

The 4 load cell will allow you to weigh your material or produce accurately without the concern of place the container in exact order. Being able to weigh the material accurately will help you further understand the requirements needed to transfer this material from one location to another.

Maintenance and Installation of 4 Load Cell
4 load cells require greater skill and care during installation. This is mainly due to the fact that this equipment is made to measure extremely heavy vessels and materials. During the installation process, one must ensure the four cells are placed in such a way that the weight is evenly distributed and the base is uniformly leveled.

Overloading of cells should be strictly avoided as it may cause damage and result in inaccurate measurements. The ideal installation will result in a 4 load cell that is fine-tuned, balanced and the voltage difference between the cells should be less than 0.5mV.

Conclusion
While there are load cells having a variety of ranges from a single cell to 8 cells. It is advisable to use 4 load cells as it gives the most stable support and the most accurate results. Single load cells or simple load cells are the ones people use at homes or hospitals to weigh humans or light cargo.
However, 3 and 4 load cells are largely used in big factories.

Accurately weighing vessels is a very important task as it is the determining factor for many other processes in the industry. If the weights are not measured accurately, the vessel may tip over or cause damage to the other sophisticated machinery present within the industry compound. Work safety is an extremely important factor. As an employer, the safety of employees is the top priority as it may result in a situation of life or death.
This entry was posted on June, 25, 2021 at 14 : 14 pm and is filed under Cell Scale. You can follow any responses to this entry through the RSS 2.0 feed. You can leave a response from your own site.